Renowned academic leader and professor at Columbia University, Jonathan Cole, anchored a panel discussion among national higher education leaders about the future of public universities as part of the day long activities for the Investiture of President Michael H. Schill.
Following Dr. Cole's address, Cole joined a panel of experts for a discussion from a national perspective about the tension between maintaining access and growing excellence at public research universities.
---
Panel members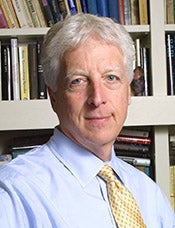 Dr. Jonathon Cole - John Mitchell Mason Professor of the University at Columbia University
Jonathan R. Cole is the John Mitchell Mason Professor of the University at Columbia University and a renowned author and scholar on higher education issues. Cole has spent his academic career at Columbia, serving fourteen years as provost and dean of faculties until 2003. For many years, his scholarly work focused on development of the sociology of science as a research specialty.
In recent years he addressed issues in higher education, particularly problems facing American research universities. His most recent book, Toward A More Perfect University (PublicAffairs, 2016) follows his earlier publication, The Great American University: Its Rise to Preeminence, Its Indispensable National Role, Why It Must Be Protected (Public Affairs, 2011), which has been translated into Chinese and Arabic. He recently co-edited the book, Who's Afraid of Academic Freedom? (Columbia University Press, 2015). He is a member of the American Academy of Arts and Sciences; the American Philosophical Society; the Council on Foreign Relations; and a Commendatore in the Order of Merit of the Republic of Italy. He lectures throughout the world on topics related to higher education and continues to teach a variety of courses in several schools of Columbia University.
Cole received his B.A. in American History and his Ph.D. in Sociology from Columbia.
---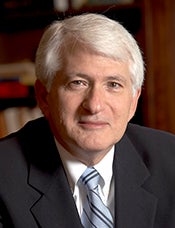 Chancellor Gene Block - Chancellor, University of California, Los Angeles
Gene Block is chancellor of the University of California, Los Angeles. A champion of public universities, Chancellor Block serves on several leading national associations and advisory boards, including as chair of the council of presidents of the Universities Research Association, an international consortium of 86 leading research universities.
Chancellor Block became chancellor of UCLA on August 1, 2007. Previously, he served as vice president and provost of the University of Virginia, where he held the Alumni Council Thomas Jefferson Professorship in Biology and directed the National Science Foundation's Science and Technology Center for Biological Timing. He also headed an NIH graduate training program aimed at increasing the number of scientists from underrepresented groups. Chancellor Block holds a bachelor's degree in psychology from Stanford University and a master's and Ph.D. in psychology from the University of Oregon.
---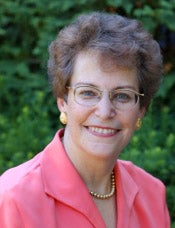 Jamienne Studley - Higher Education Policy Expert, Former President of Skidmore, Former Deputy Undersecretary of Education
Jamienne S. Studley is a leader in education equity, higher education policy and public engagement. She has served in the US Department of Education as deputy and acting general counsel, deputy and acting under secretary, and chair of the national advisory panel on accreditation.
Dr. Studley's higher education experience also includes president, Skidmore College; associate dean and lecturer in law, Yale Law School; adjunct faculty at Stanford and UC Berkeley Law Schools, and board member, Association of American Colleges & Universities. She graduated from Barnard College and Harvard Law School, is currently an advisor to the Aspen Institute; Beyond 12, a college success initiative, and colleges, universities and foundations, focusing on college completion, success broadly defined, and leadership.
---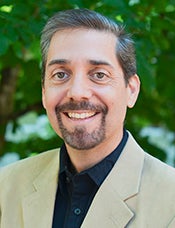 Dr. Charles R. Martinez, Jr. - Professor and Department Head, Department of Educational Methodology, Policy, and Leadership, University of Oregon
Dr. Charles R. Martinez, Jr. is a clinical psychologist, professor, and department head in the Department of Educational Methodology, Policy, and Leadership at the University of Oregon, where he also directs the Center for Equity Promotion. He served as the University of Oregon Vice President for Institutional Equity and Diversity from 2005 to 2011, where he led institutional efforts to develop and implement the first-ever equity and inclusion plan for the University. He is currently serving as a Governor appointed member of the Oregon State Board of Education representing Oregon's 4th congressional district.
With multiple grants from the National Institutes of Health, Institute of Education Science and other funders, Dr. Martinez has led numerous national and international research projects designed to examine risk and protective factors involved in linking cultural factors to education and behavioral health disparities for Latino children and families, and to develop and test culturally specific interventions for at-risk families in the U.S. and in Latin America. Dr. Martinez holds a B.A. in Psychology from Pitzer College, an M.A. in Clinical Psychology from the California School of Professional Psychology, and a Ph.D. in Clinical Psychology from the California School of Professional Psychology.
---
Panel moderator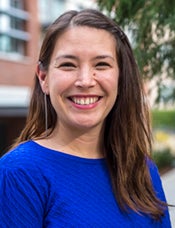 Lisa Heyamoto - Instructor, School of Journalism and Communication - University of Oregon
Lisa Heyamoto is a narrative journalist and a journalism instructor at the University of Oregon School of Journalism and Communication. She came to the university from the newspaper industry, where she was a reporter for The Seattle Times and a columnist for The Sacramento Bee.
As a journalism instructor, she cultivates the next generation of storytellers by combining foundational journalistic skills with critical thinking and digital agility. She coordinates the SOJC's innovative Gateway to Media program, teaches courses in reporting, writing and multiplatform journalism and has been the recipient of several teaching awards. Her publications include works of narrative nonfiction and journalism education. Heyamoto holds a bachelor's degree in journalism from the University of Washington and an M.S. in Literary Nonfiction Writing from the University of Oregon.