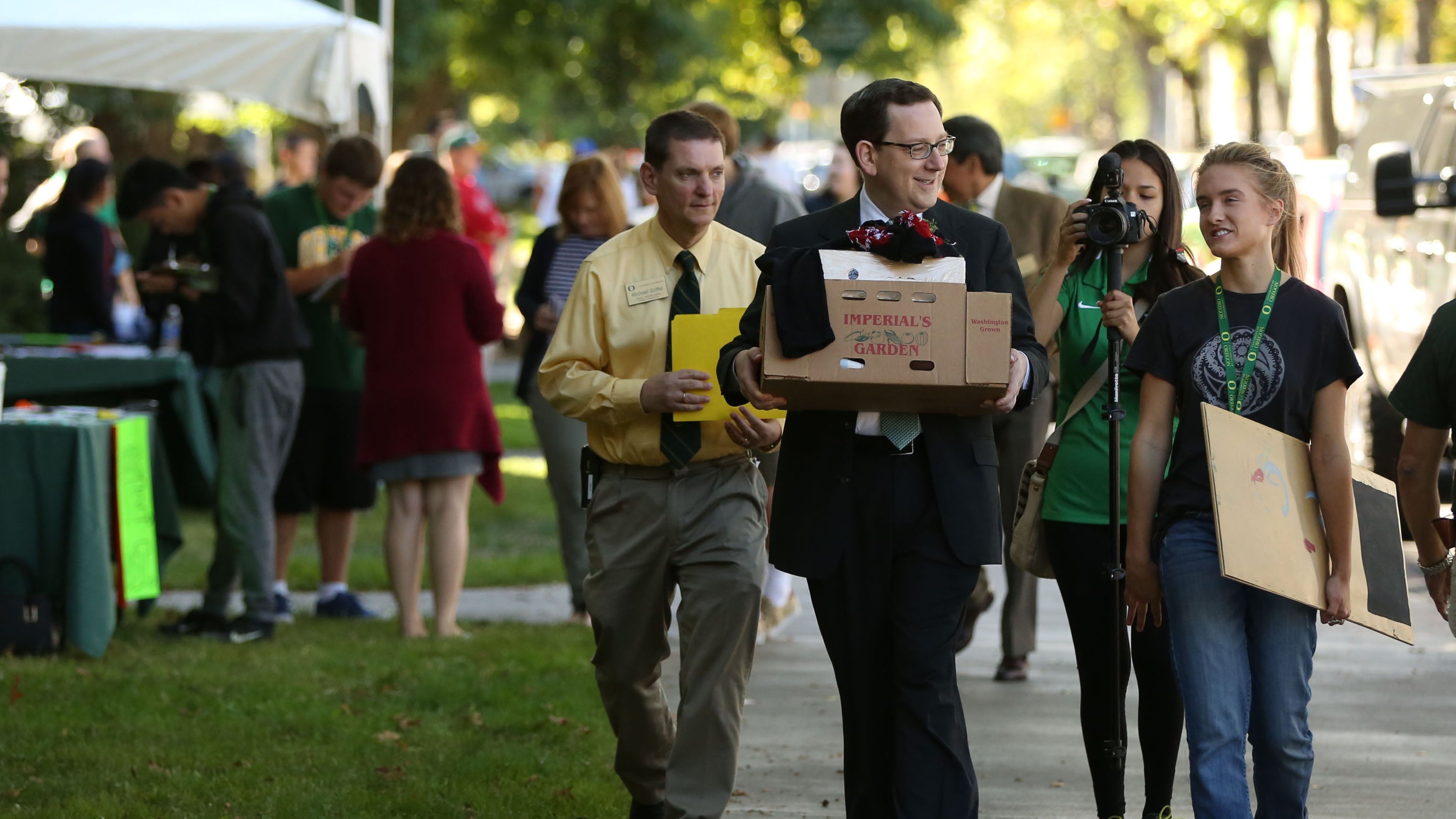 "This is our moment. We must work together in common cause to make this university
as great as it can be."
Michael H. Schill is the 18th president of the University of Oregon. He began his tenure on July 1, 2015. He previously served as the dean and Harry N. Wyatt Professor of Law at the University of Chicago Law School from 2010 to 2015. Prior to joining the University of Chicago Schill served as the dean of the University of California, Los Angeles School of Law from 2004 to 2009.