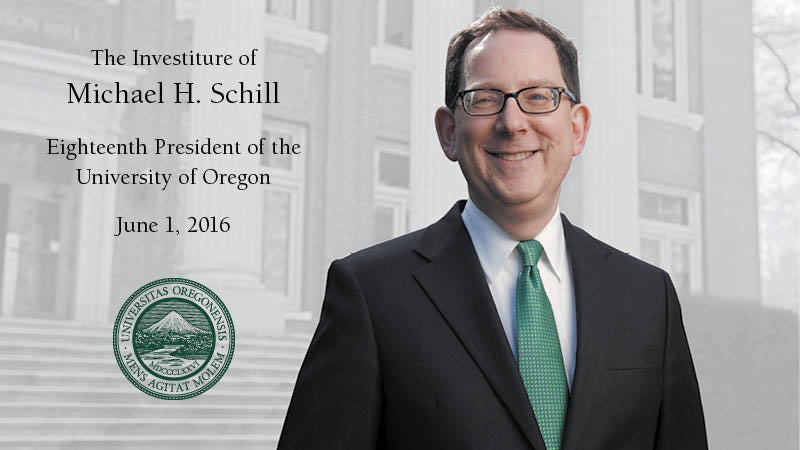 "This is our moment. We must work together in common cause to make this university
as great as it can be."
Michael H. Schill is the 18th president of the University of Oregon. He began his tenure on July 1, 2015. The Investiture of President Schill is scheduled for June 1, 2016 at 2:00 p.m. at Matthew Knight Arena. A reception will follow at Ford Alumni Center. The entire campus and community is invited to attend this formal ceremony celebrating the instillation of the president.