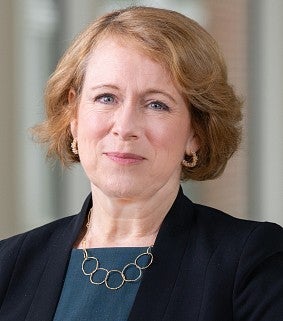 Dear colleagues,
It is with great pleasure that I announce that Carol Keese will join the University of Oregon as our new Vice President for University Communications and Chief Marketing Officer. Carol is an accomplished marketing and communications leader with more than 20 years of experience helping universities and health systems realize their strategic visions, build brand equity, and generate value in support of their missions.
Carol comes to the UO from the University of Virginia where she has served in several leadership roles since 2014 including her current position as associate vice president for marketing and brand strategy. While at UVA, she provided significant communications support for milestones such as UVA's bicentennial, the introduction of a new president, the launch of a new capital campaign, and the development of UVA's strategic plan. Carol also led UVA's market research and advertising strategy, including targeted support for key research priorities, and was responsible for overall brand development and management.
Prior to her time at UVA, Carol was the vice president of marketing for Children's National Health System, where she led global marketing and reputation management, media, and public affairs. She also previously served in leadership roles at Johns Hopkins Medicine and the University of Virginia Health System. She earned her Bachelor of Arts degree at the University of Virginia, a Master of Business Administration degree from the University of Phoenix, and a Certificate in Leadership and Management from UVA's Darden School of Business.
I was especially impressed by Carol's passion for higher education, her track record of team building and collaboration with colleagues, and her experience elevating and strengthening the academic and research reputations of the universities she has served.
I would like to thank the members of the search committee, chaired by Vice President Jane Gordon, for their dedicated service and thoughtful deliberation through this recruitment process. I am also extremely grateful for the leadership and guidance of Keith Frazee who has served in the interim role for the last six months.
Carol will start on December 4. Please join me in welcoming her to the University of Oregon and our Duck family.
Sincerely,
Karl Scholz
President