President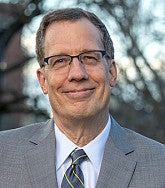 Karl Scholz
541-346-3036
pres@uoregon.edu
John Karl Scholz is the 19th president of the University of Oregon. He began his tenure on July 1, 2023, after the UO Board of Trustees unanimously selected him as president on March 13, 2023. Scholz is a noted economist, professor, and higher education leader who served as an advisor in two federal administrations.
Prior to joining the UO, Scholz was the provost at the University of Wisconsin-Madison, a position he'd held since August of 2019. While at UW-Madison he also served as the dean of the College of Letters and Science from 2013 to 2019. He joined the university's department of economics in 1988 and was later named the Nellie June Gray Professor of Economic Policy. He directed the Institute for Research on Poverty at UW–Madison from 2000-2004. 
Leadership Organizational Chart
---
Executive Officers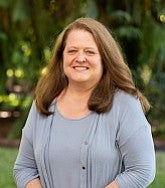 Janet Woodruff-Borden
Interim Provost and Executive Vice President
541-346-3186
provost@uoregon.edu
Janet Woodruff-Borden is the interim provost and senior vice president of the University of Oregon. She began serving as acting provost on August 20, 2022. Woodruff-Borden is a professor of psychology and has served as executive vice provost since 2019, leading the academic and faculty affairs efforts for the Office of the Provost. She previously served as vice provost and dean of the UO Graduate School, now the Division of Graduate Studies. She came to UO from the University of Louisville where she was professor of psychological and brain sciences. Her research focuses on the etiology, developmental psychopathology, and treatment of anxiety disorders. She received a bachelor's degree in psychology from Wake Forest University, an M.S. and Ph.D. in clinical psychology from Virginia Polytechnic Institute and State University and completed postdoctoral training at the University of Pittsburgh School of Medicine.
---
Yvette Alex-Assensoh
Vice President for Equity and Inclusion
541-346-3175
yalex@uoregon.edu
Yvette Marie Alex-Assensoh, a political scientist and attorney who served on the Indiana University faculty for 18 years and as dean for women's affairs from 2008-2012, was named vice president for equity and inclusion on March 2, 2012. By training and profession, she is a political scientist and a licensed attorney, who has been registered as a family mediator. Alex-Assensoh has worked effectively on a variety of issues related to inclusion, equity and diversity for students, faculty and staff, coupled with duties dealing with admissions, compliance, mentoring, policy design, professional development, recruitment and retention efforts.
---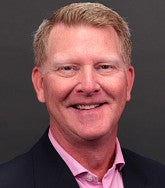 Joe Buck
Vice President for Advancement
541-346-0556
jebuck@uoregon.edu
Joe Buck is the vice president of advancement at the University of Oregon. He joined the UO in September 2023 and leads its fundraising and alumni engagement efforts. He came to the UO from Lehigh University, a top-tier private research university in Bethlehem, Penn., where he served as vice president of development and alumni relations. Buck previously held several fundraising leadership roles at the University of Chicago over nine years, including the Associate Dean of Advancement at the Booth School of Business. He also worked as a major-gifts fundraiser at the Abramson Cancer Center of the University of Pennsylvania and La Salle University.
---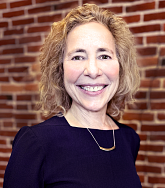 Jane Gordon
Vice President for UO Portland
503-412-3742
jgordon@uoregon.edu
Jane Gordon is vice president for UO Portland and oversees the university's operations in Portland, including the upcoming move to a new 19-acre campus. She became vice provost for Portland in 2016, launching programs such as the Portland Internship Experience, growing support services for Portland students, and providing operational integration of academic programs. Prior to her work at UO Portland, she served as a senior project leader for the Office of Academic Affairs, working on the faculty union contract and shared governance policy implementation. She earned an undergraduate degree from Sarah Lawrence College and a law degree from the University of Oregon. She spent more than 25 years in leadership positions in the School of Law, building and leading the Appropriate Dispute Resolution Center and serving as associate dean for student and program affairs.
---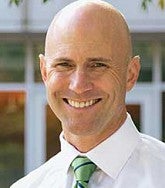 Robert Guldberg
Vice President and Executive Director of Knight Campus
541-346-3110
guldberg@uoregon.edu
Robert Guldberg is the vice president and Robert and Leona DeArmond executive director of the Phil and Penny Knight Campus for Accelerating Scientific Impact. He holds bachelor's, master's, and doctoral degrees in mechanical engineering as well as a master's degree in bioengineering, all from the University of Michigan. Guldberg completed a postdoctoral fellowship in molecular biology at Michigan before joining the Georgia Institute of Technology in 1996. At Georgia Tech, Guldberg was a professor of mechanical and biomedical engineering, and served as executive director of the Parker H. Petit Institute for Bioengineering and Bioscience.
---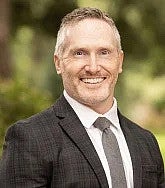 Keith Frazee
Interim Vice President for University Communications
541-346-9388
kfrazee@uoregon.edu
Keith Frazee is interim vice president for University Communications. He assumed that role in May 2023 while also continuing to serve as the chief of staff for University Communications. As interim vice president, he oversees the university's branding, public relations, communications, and marketing efforts. Keith joined the University of Oregon in 2013. Prior to his current role, he worked in Student Services and Enrollment Management, most recently as associate vice president and chief of staff. Keith earned his PhD in educational leadership from the College of Education at the University of Oregon. He also holds a master's degree in educational leadership and policy analysis from the University of Missouri and a bachelor's degree in education from Baylor University.
---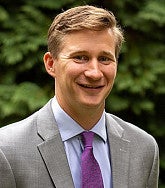 Tim Inman
Vice President for Government and Community Relations and University Secretary
541-346-5561
tbinman@uoregon.edu
Tim Inman is the University Secretary and Vice President for Government and Community Relations at the University of Oregon. As University Secretary, he is responsible for managing the work of the UO Board of Trustees, and helping to ensure effective university governance. As Vice President for Government and Community Relations, he coordinates the university's legislative and advocacy efforts at the federal, state, and local levels. Tim joined the university in 2018 as Chief of Staff to the Provost, where he oversaw the Office of the Provost's general operations. Prior to joining the university, Tim served as Chief of Staff to the Speaker of the Oregon House of Representatives. Tim holds an undergraduate degree in history and a master's degree in public policy, both from Oregon State University.
---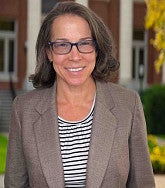 Jamie Moffitt
Senior Vice President for Finance and Administration/Chief Financial Officer
541-346-3003
jmoffitt@uoregon.edu
Jamie Moffitt is the university's senior vice president for finance and administration/chief financial officer. As senior vice president, Moffitt works with the broad university community to strengthen and further align central administrative and financial functions with the university's core mission of teaching, research and service. Moffitt was previously the executive senior associate athletic director for finance and administration from May 2010 to December 2011. Prior to that, she was the associate dean for finance and operations at the UO School of Law from 2003 to 2010. In both positions, she reorganized budgeting and financial reporting processes and managed human resources and infrastructure improvements.
---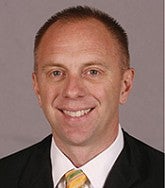 Rob Mullens
Director of Intercollegiate Athletics
541-346-5455
athleticdirector@uoregon.edu
Rob Mullens oversees an 18-sport department with a $70 million budget. Before coming to Oregon, Mullens was deputy director of athletics at the University of Kentucky, managing day-to-day operations. A native of West Virginia, Mullens has a background in accounting and auditing, working at Ernst & Young before embarking on a career in athletics administration. He has a bachelor's degree in business administration and a master's degree in sports management from West Virginia University.
---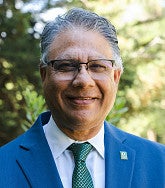 Anshuman Razdan ("AR")
Vice President for Research and Innovation
541-346-2090
vpri@uoregon.edu
Anshuman Razdan ("AR") is the vice president for research and innovation (VPRI) at the University of Oregon. He began serving as VPRI on July 1, 2022. Before becoming VPRI, AR served as the associate vice president of research development at the University of Delaware, where he established three research core facilities, the UD Data Science Institute, and helped secure millions of dollars in research funding across the board. Prior to his time at the University of Delaware, he was a professor (now emeritus) and center director in School of Computing Informatics Decision Science and Engineering at Arizona State University for 20 years. AR received a bachelor's degree in mechanical engineering from Kurukshetra University (now National Institute of Technology) in India in 1986, a master of science degree in mechanical engineering from Arizona State University in 1988, and his doctorate in computer science from Arizona State University in 1995. AR also holds a tenured faculty appointment in the University of Oregon College of Arts of Sciences.
---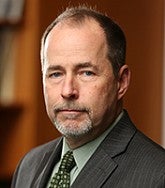 Kevin Reed
Vice President and General Counsel
541-346-3082
gcounsel@uoregon.edu
As vice president and general counsel, Kevin Reed provides legal guidance and advice to all the university units, and every school and college. He is responsible for managing the university's legal matters including academic freedom, intellectual property, equal protection in admissions, athletics compliance, research compliance, criminal law, and other litigation. Reed previously served as vice chancellor, legal affairs and associate general counsel at UCLA; general counsel for the Los Angeles Unified School District; and as a litigator with the NAACP Legal Defense and Education Fund.  He earned his law degree from Harvard Law School in 1989 and a bachelor's degree from the University of Virginia in 1986.
---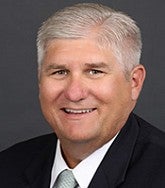 Roger J. Thompson
Vice President for Student Services and Enrollment Management
541-346-2541
rjt@uoregon.edu
Roger J. Thompson joined the University of Oregon leadership in July 2010. Thompson is responsible for services that contribute to enhancing the student experience, recruitment, retention, and graduation. His portfolio also includes providing online and continuing education for the community. Previously, Thompson served as the vice provost for enrollment management and special advisor to the president at Indiana University. At the University of Alabama, Thompson held a number of successive positions in enrollment management and was eventually named the associate vice president for enrollment management. A native Oregonian, Thompson earned an bachelor's degree from California State University, Long Beach; a master's degree from the University of Central Missouri; and a doctorate from the University of Southern California.
---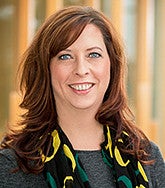 Kris Winter
Interim Vice President for Student Life
541-346-1137
vpsl@uoregon.edu
Kris Winter joined the University of Oregon in 2016 and has served in several roles including associate vice president for Student Life and dean of students. Winter was appointed interim vice president for Student Life on July 16, 2022. During her time at the UO, Winter has led countless efforts and programs to support the success, health, and well-being of students at the university. Winter earned her bachelor's degree from the University of Oregon, a master's degree from Oregon State University, and her EdD in Educational Leadership from Portland State University. Her thesis topic focused on the impacts of non-cognitive variables on the college admissions process for underrepresented, academically at-risk student populations.