Honorary Degree Recipient 2018-19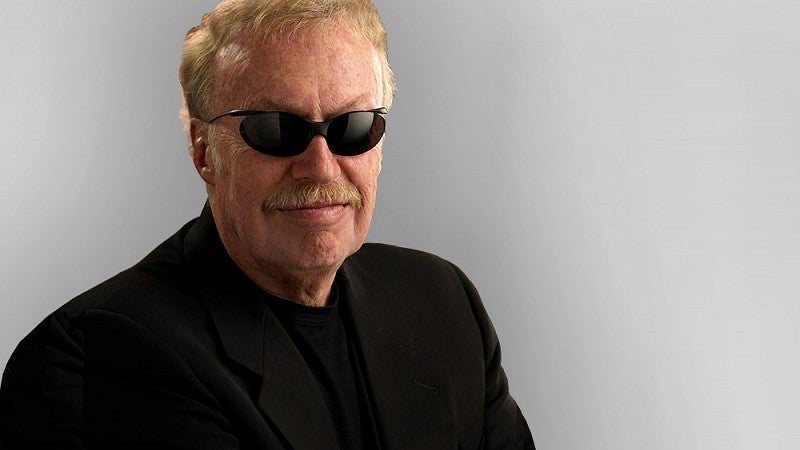 Before there was Nike, there was Blue Ribbon Sports, Inc., a partnership founded in 1964 on a handshake between Phil Knight and former University of Oregon track coach Bill Bowerman. Phil and Bill shared a passion for helping athletes reach their full potential. That passion, combined with a business plan that Knight wrote while earning his MBA at Stanford, planted the seed for what would become the world's largest sports and fitness company.
In doing so, this 1959 University of Oregon alumnus changed the way business and marketing have been conducted forever. Under Knight's leadership and vision, Nike not only developed products across numerous sports, partnered with the best athletes in each, but applied an entrepreneurial approach to constantly growing and ensuring that their athletes were the best, strongest and fastest.
This foresight and expectation of the best is exemplified in Knight's philanthropy as well. He and his wife Penny have made visionary gifts with the expectation that the work that results will transform society. According to the Portland Business Journal, "Knight is the most generous philanthropist in Oregon history."
Patrick Phillips, Professor of Biology and Special Advisor to the President, extolled that Mr. Knight's merits, "speak directly to an overarching vision and contribution to the academic enterprise writ large. It is a recognition couched in contributions to the entire scope of the mission of the University of Oregon and to society at large. Mr. Knight has demonstrated an unerring commitment to focus on that unstable middle ground of academia in which the mission-driven activities of the university become translated into real world impacts. In this way, Mr. Knight has provided invaluable contributions and intellectual leadership that has yielded, and will continue to yield, unbelievable benefits not only to work at the University of Oregon, but throughout the state and the nation as a whole. His additional contributions to innovative business leadership and practice has set a national standard that is worthy of recognition in its own right."
At Stanford University, Knight donated to the Stanford Graduate School of Business and started the Knight-Hennessy Scholars graduate-level education program. The program will admit up to 100 students with demonstrated leadership and civic commitment each year and is inspired by the Rhodes Scholarship. Students in the program are charged to tackle global challenges such as climate change and poverty. The scholars' academic experience will focus on both subject-specific knowledge and leadership development so that they can be prepared to address global challenges.
Knight's support of Oregon Health and Science University had an immediate impact on the cardiovascular institute, allowing them to build a team focused on innovation in the integration of clinical care and research. The next gift inspired a historic fundraising drive to support the first large-scale program dedicated to early detection of lethal cancers. Knight's $500 million gift led to $500 million in matching dollars allowing OHSU Knight Cancer Institute to build state of the art research facilities, recruit 25 of the world's top researches and 225 to 275 scientists and physicians forming a team focused on the detection of cancer, including the early biological changes in the body that signal lethal cancer is forming.
And at the University of Oregon, this inspired philanthropy has led to excellence from the library to scholarships, from athletic facilities to faculty. Each thoughtful gift has not only addressed an important institutional need but has led to an innovative forward-thinking approach Knight has helped to transform the lives of students, faculty, and community members through their generous philanthropic support of the University of Oregon. The Knight contributions include:
The single largest gift to the University of Oregon, $500 million for the Phil and Penny Knight Campus for Accelerating Scientific Impact—a game-changing initiative specifically designed to fast-track scientific discoveries and the process of turning those discoveries into innovations that improve the quality of life for people in Oregon, the nation and beyond. The Knight Campus will reshape the higher education landscape in Oregon by training the next generation of scientists, forging tighter ties with industry and entrepreneurs, and creating new educational opportunities for graduate and undergraduate students. When fully realized, the Knight Campus will consist of a series of new buildings along Franklin Boulevard, with cutting-edge labs, research facilities, prototyping tools, and more.  Its purpose is to create the conditions that dramatically accelerate the cycle of moving discoveries to impact. This includes bringing people together in cross-disciplinary collaboration and removing barriers that slow scientific progress and innovation within traditional public higher education settings. Its full time research staff of about 300 will include 30 top-tier scientists and their support teams. It will be home to 250 graduate students, 150 post-doctoral researchers and 150 undergraduates.
"As scientists, the promise and excitement of discovery drives us to ask big questions and seek new knowledge about the world each and every day.  The university provides a rich environment within which to do this work – work supported by peer scientists, graduate students, staff and academic leadership.  However, on October 18, 2016, Phil and Penny Knight made a contribution that supports our work in ways few scientists will ever experience.  The gift made by the Knights to establish the Knight Campus for Accelerating Scientific Impact was undoubtedly an incredible contribution to the mission of discovery to which each of us have dedicated our lives.  The impact this gift will have on the process and progress of scientific research and innovation is worthy of the highest-possible level of recognition from the academy."  Drs. Karen Guillemin, Bill Cresko and Jim Hutchison.
Support of innovative facilities and programs in intercollegiate athletics including the expansion of Autzen Stadium, construction of the Ed Moshofsky Sports Center, support for the UO track program, the Hatfield-Dowlin Complex, the John E. Jaqua Academic Center for Student Athletes, the Marcus Mariota Sports Performance Center, the University of Oregon Athletic Department Legacy Fund and the redesign and renovation of Hayward Field.
Over 30 endowed chairs and professorships across campus.
The William W. Knight Law Center.
Expansion and renovation of the UO's main library, the heart of a research university.
Other support includes the Miller Theater Complex, undergraduate scholarships, faculty, and programs.
For his impact on business and society, Knight has been recognized with numerous awards including the University of Oregon Pioneer Award and Presidential Medal.
For his contributions to business, corporate and philanthropic leadership Knight was elected to the 2015 American Academy of Arts and Sciences membership class. At the time, AAAS President, UO Presidential Chair and professor of chemistry and biochemistry, Geri Richmond said, "His election is a reflection of the high level of respect and admiration that members of the academy have for his leadership in business and philanthropy. Members from a broad spectrum of disciplines, including those in the humanities, arts, sciences law and public policy have chosen him as one of the elite new fellows."