March 1, 2022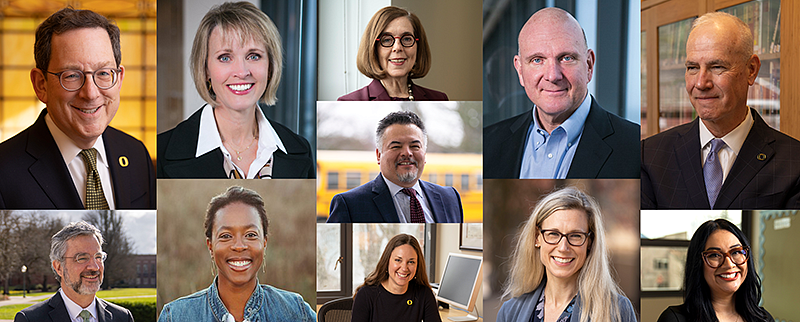 Dear University of Oregon community,
Today, the University of Oregon announced the creation of The Ballmer Institute for Children's Behavioral Health, an innovative approach to addressing the behavioral and mental health of our most important resource—our children.
The Ballmer Institute, made possible by a gift of more than $425 million from Connie and Steve Ballmer, establishes a new national model for behavioral and mental health care. The Ballmer Institute, which will be based in Portland, unites the UO's highly regarded programs in psychology and the College of Education with Oregon public schools and families, as well as community support groups. Together, we will create and deliver intervention and treatment programs that can be integrated into the daily lives of our youth.
The university is proposing a new degree program and launching a certificate program to educate and empower a new workforce of professionals and practitioners prepared to meet children's needs within schools and organizations.
We are celebrating a landmark day not just for our state and our university, but also—and more importantly—for the young people of Oregon. Today, all of us, at the local, state and national level, are partnering to make an impact with The Ballmer Institute for Children's Behavioral Health at the University of Oregon.
I strongly encourage you to explore this inspiring effort.
Please join us for a virtual information session at 2:00 p.m. on Thursday, March 10, where senior leaders will answer questions submitted by the university community. I invite you to submit your questions using this form by 5:00 p.m. on Monday, March 7.
Sincerely,
Michael H. Schill
President and Professor of Law