August 5, 2021
Dear Colleagues,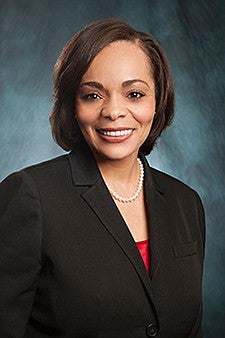 I am thrilled to announce that I have named Richie Hunter as the new vice president for University Communications.
Richie comes to us from Rensselaer Polytechnic Institute, the nation's oldest technological university, where she serves as vice president of strategic communications and external relations. While at RPI, Richie rebuilt and strengthened their brand, communications, and marketing portfolio to expand local relevance, increase national competitiveness, and build global name recognition. Prior to RPI she held executive communications positions at the University of Houston, the University of Houston System, and for-profit healthcare organizations. She holds a bachelor of science in Business Administration from the University of Southern California and a master of science in Business Administration from Lamar University.
Richie will lead the UO communications efforts at an exciting time. When I changed the institution's organizational structure to create an independent University Communications division six years ago, one of my top priorities was to strengthen our capabilities to promote the university―specifically related to academics and research. We have come a long way in doing just that. Now, with the continued growth of the Phil and Penny Knight Campus for Accelerating Scientific Impact; advances in our schools and colleges; progress in our academic initiatives in data science, diversity, environment, innovation, and sport and wellness; and many student success achievements, among other advances on campus, we have many rich and substantial stories to tell. I am confident we will benefit from Richie's experience in building and strengthening teams to communicate and market these stories to a wide variety of audiences.
I would like to thank the search committee, chaired by Juan-Carlos Molleda, dean of the School of Journalism and Communication. The committee's hard work and commitment provided us with an outstanding group of candidates.
I am also grateful to Jennifer Lindsey, who has led the division as interim vice president for the past several months. Jennifer and the entire University Communications team have continued to carry out critical communications work throughout this interim period—to strengthen our reputation, keep the campus informed about COVID regulations, and address and respond to issues as they arise.
I am delighted to have Richie come on board to lead this talented team. Her first day will be September 13. Please join me in welcoming her to the University of Oregon.
Sincerely,
Michael H. Schill
President and Professor of Law