September 1, 2021
Dear colleagues,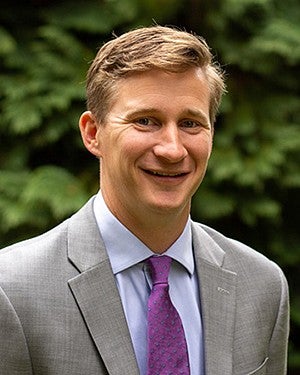 We are delighted to announce that Tim Inman has agreed to serve as the new University Secretary and Advisor to the President. He was selected from an exceptional pool of candidates. In this role, Tim will be responsible for managing the work of the UO Board of Trustees, helping to ensure effective university governance, and serving on the university's senior leadership team. 
Tim currently serves as chief of staff to the provost, a position he has held for two years with exemplary skill, vision, and success. This experience has given Tim invaluable insight into university operations and allowed him to build relationships with many of the key individuals on campus who engage with the board or who represent key campus constituencies. Prior to coming to the UO, Tim worked in the Oregon Legislature as chief of staff and legislative director for Oregon's Speaker of the House.
Tim has proven himself to be a strategic, collaborative, and thoughtful leader. These skills will help him build upon the stellar success of his predecessor, Angela Wilhelms, who is leaving the university to become president and CEO of Oregon Business and Industry.
Tim will officially assume the role on October 1. He will also continue to serve as provost chief of staff while a search for his replacement gets underway. A committee will be appointed in the coming days to immediately begin the search.
Please join us in congratulating Tim Inman on his new role.
Sincerely,
Chuck Lillis
Chair, UO Board of Trustees
Michael H. Schill
President and Professor of Law